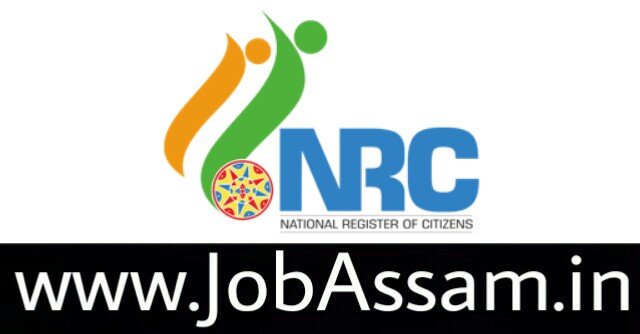 NRC Assam Online Check 2018
National Register of Citizens (NRC) updating process is currently on process in Assam. The Supreme Court of India was already asked to publish part draft NRC of Assam before 31st December 2017. After publication of complete draft NRC Assam people are able to correct their wrong details or make any necessary changes. After all corrections the final and main NRC will be published.
Download Mode: Online & Offline
NRC Assam Online Servers
NRC Assam Claims & Objections Process
The update process of National Register of Citizens for Assam was started from June 2015. The authority was already published a part of draft NRC on 1st January 2018 & Complete Draft NRC on 30th July 2018 and after that the concerned department of NRC Assam was started receiving Claims & Objections. The citizens of Assam and as well as India are now able to submit a Claim form against their name not included in Complete Draft NRC with requisite documents. Like Claims NRC Assam was given an option to report or submit Objection regarding wrong and foreigners name inclusion in Complete Draft NRC of Assam. All above mentioned process of Claims and Objections will be started from 30th August 2018 but before that people need to collect application forms for particular reason from their nearerst NRC Seva Kendra (NSK) after 7th August 2018. Click here for more info.
NRC Assam Claims, Correction & Objection Form
Applicants whose names are not included in Complete Draft NRC of Assam, Name are not in correct spelling or wrong and who have any objection regarding inclusion of some ones name in this draft are able to submit their application as per categories i.e Claim, Objection and Correction. Specimen forms are below available and main forms for same propose will be available soon.
NRC Assam Online Complete Draft NRC
The verification process was finished and official authority or department of NRC Assam is ready to provide final draft NRC or Complete Draft NRC Assam. After verification complete Draft NRC was published 30th July 2018. All are available to check their name inclusion in Complete Draft NRC by visiting above given Online NRC Servers.
NRC Assam How to Check Complete Draft
National Register of Citizens for Assam in short NRC Assam was published final draft or complete draft NRC on 30th July 2018 and there are several ways to check NRC Assam result is published. Below we provided all methods of NRC Assam Online Checking.
Online Websites for NRC Assam Check Complete Draft
NRC Assam released several website to check NRC Complete Draft through Online and those websites links are below mentioned.
SMS for NRC Assam Check Complete Draft
You can send an SMS to 7899405444/ 7026321133/ 7026861122/ 9765556555 after 12 Noon on 30th July 2018 in the format ARN space Your ARN to get information on the status of inclusion of your name in Complete Draft.
For example: If your ARN is 101856721980000087961, then type ARN 101856721980000087961 and send it to above mentioned any one number.
For more details and information click here.
Check your Upcoming Hearing in NRC
NRC department of Assam is verifying Family Tree & Panchayat/Lot Mandal/Circle Officer Certificate. For above mentioned verification department of NRC Assam sending several Letter of Information (LOI) to attend hearing for the particular subject.
Now, you can check your hearing information before concerned team sends you a hearing notification. By following below given link you can able to check your ARN's all upcoming hearing details with subject of hearing. You just need to visit that link and Enter your ARN in first field and second field you need to enter verification captcha code.
How to Download Final NRC List Assam
NRC Assam was successfully released its final or complete draft NRC of Assam through online and offline both ways on 30-08-2018, all applicants are able to check their details at your nearest NSK (NRC Seva Kendra). The Final and Original NRC Assam will be publish after collection and verification of objections, claims and corrections. The last date to submit your Claims & Objections is 28th September 2018. We expect final complete NRC of Assam will be published before next year mid.
Important Web Links of NRC Assam
| | |
| --- | --- |
| Complete Draft NRC Link | Click Here |
| Check NRC Hearing Details | Link Removed |
| NRC Assam Online Name Correction | Coming Soon |
| Official Website | Click Here |